Contact: Missy Fraser Phone: 7319898145 Email:
"When educating the mind, don't forget to educate the heart." -Dalai Lama
A Little About Me:
I love our small town of Henderson, TN. It reminds me of the little town I grew up in Kansas called Independence. "The Best Little Library Award" was given to The Independence Public Library in 2012. Inside this library, I feel in love with books. My mom carried me to storytime as a toddler and I spent many hours studying there as a teenager. I am married to my college sweetheart and we have two children.
A Little About My Education/Work:
My education includes a Bachelor's in Education with an emphasis in Early Childhood, and a Master's in Education with an emphasis in School Counseling both from Freed-Hardeman University. I taught PreK and Kindergarten for eight years, before becoming a school counselor. I worked with 9th and 10th graders in high school as my first counseling job. I am grateful to be back in the elementary setting serving children.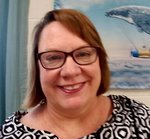 A Little Bit About What I Teach:
In my classroom students learn a variety of academic, social/emotional, and career skills. I meet with each class at East for thirty minutes every week. We discuss and learn about the following topics:
Character Education
Stranger Danger
Fire Prevention and Safety
Personal Health and Safety
Drug Awareness and Prevention
Conflict Resolution and Stress Management
Good and Bad Touches
Bully Prevention
Positive Decision Making Skills
Other approved topics requested by students, parents, teachers or administration
A Little Bit About My School Counseling Philosophy:
I provide solution-focused brief individual, small group, and crisis counseling as needed. I use solution-focused counseling because it focuses on solutions instead of the problems. My counseling is future-focused and goal-directed. My goals include the child learning and practicing the skills he/she needs to succeed in school. My hope is to teach these skills in such a way that a child can have the confidence to face challenges on his/her own and no longer need my help.
Please contact me if I can help you or your child.
Missy Fraser, School Counselor
East Chester Parent Questionnaire
Important insight needed from parents! Please fill out this brief Parent Questionnaire. Thank you!
Student Questionnaire
Dear Students,
It is your turn! Tell me what you want to learn about. Please have your parent or guardian help you fill out this questionnaire. Thank you, Mrs. Missy
Admin, Teacher, Staff Questionnaire
Dear Admin., Teachers, and Staff,
Please take a moment to let me know what is best to teach our children in School Counseling classes. Thank you! Mrs. Missy